Supported projects in marine renewable energies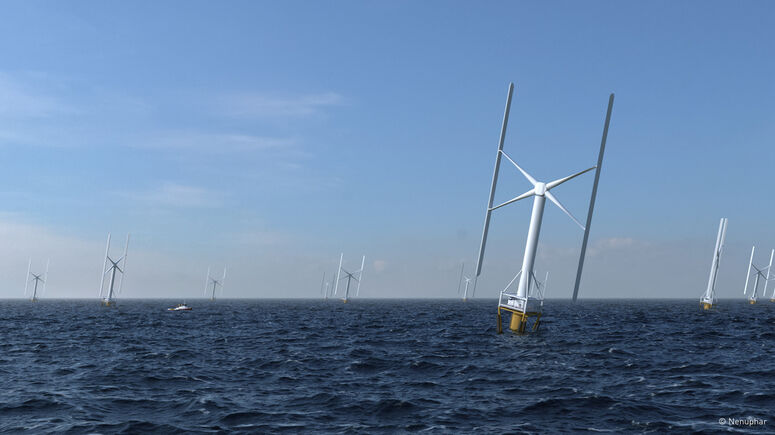 Marine renewable energies (MRE) means all topics leading towards the design, development, operation and maintenance of MRE.
4S4G
Partner: ProLarge (France)
This project aims to significantly reduce the OPEX of inspection, maintenance and repair operations (IMR) under the sea and make them achievable in conditions of strong currents while remaining consistent with the recommendations of the IMCA. The solution is based on the coupling of a surface support vessel equipped with a specifically adapted LARS (Launch & Recovery System) and an autonomous, manned submarine vehicle certified for underwater missions of several hours in areas of strong current up to 200m deep. Its payload depends on the purpose of the missions: saturation divers, scientists and experts, ROV, etc. The prospects for economic exploitation are backed by offshore markets in general and MRE markets in particular.
NEREIDE
Partners: SAS Bobinage Artisanal Charentais and SAS EDIE (ECOCINETIC) (France)
Development of a very low rotation speed generator to convert hydrokinetic energy of rivers into electricity by using a very low rotation speed 'run-of-river, non-dam turbine' in order to protect aquatic life.
Wave-Bumper
Partner:Wave Bumper (France)
The Wave-Bumper company is developing a system of movable dikes to protect coastal areas from ocean hazards. Its protective anti-submersion devices are resistant to the destructive impact of storm waves. The Wave-Bumper mobile modules are rapidly deployable on site, and have no negative effect on the local environment. In order to use this coastal airbag in the right place and at the right time, Wave-Bumper is developing an alert interface which combines advance hydrodynamic data as well as the geomorphological factors of the area in vigilance. This calculation offers real-time targeted prevention in terms of the optimum dimensions and positioning of the Wave Bumper defence modules on site.