EUROPEAN FORUM ON DEFENCE AND DUAL TECHNOLOGIES FOR THE PROTECTION OF THE MARITIME DOMAIN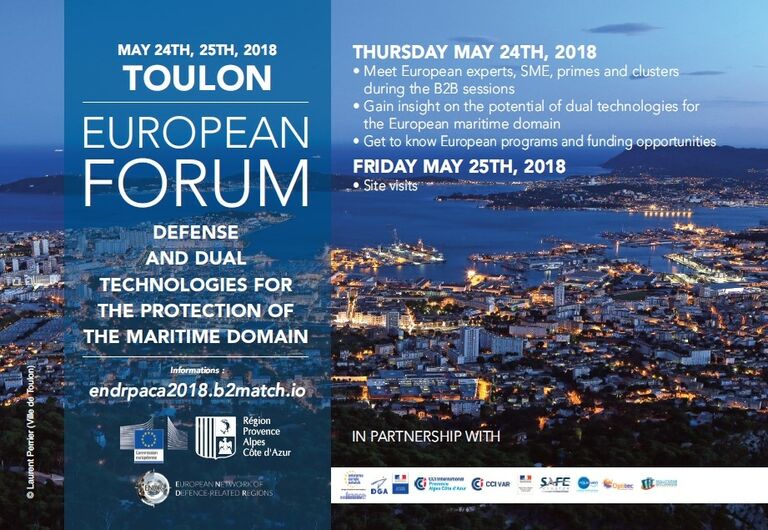 This European Forum jointly organised by the European Commission and the Provence-Alpes-Côte d'Azur Region aims at promoting defence and dual use technologies in the maritime field. It will bring together high-level European defence and dual-use experts, public authorities, clusters, and companies (from primes to SMEs). It will take place in Toulon (France) on May 24 and 25, 2018
The objectives of the event will be to :
- Raise awareness among public and private economic stakeholders about the potential of dual-use technologies for the European maritime sector;
- Present the opportunities for EU funding in the area of dual use and defence as well as cooperation between civil and military stakeholders.
- Foster development of interregional and European collaboration between maritime stakeholders, in particular between primes, clusters and SMEs.
Finally, participants will have the opportunity to take part in a matchmaking session in order to maximise their business opportunities by meeting relevant players in the European maritime sector.