Focus on "Increasing the efficiency of nutrients removal in small community wastewaters" project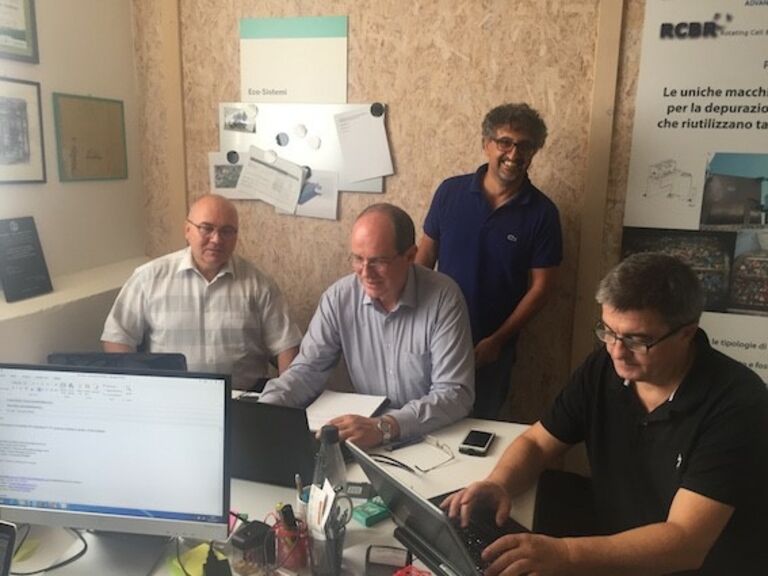 Project summary
Demonstration in a real operational environment of efficiency and low energy footprint of the new Imhoff tank-RCBR wastewater treatment technology combination. Project duration: 16 months (July 2017-Oct 2018).
Partners
ECOTRUST is a Romanian entirely private SME, founded in 2005, providing urban and industrial wastewater treatment technology and services. Website: www.ecotrust.ro.
ECO-SISTEMI is a small Italian startup company born in 2013 thanks to the idea of the RCBR bioreactor suitable for different types of industrial and domestic wastewater. Website: www.eco-sistemi.org.
News
ME1 Kick-off meeting 10-12.07.2017 Rovereto-Italy
ME2 Meeting in Cluj-Romania, Inspection of test site at Mariflor, Gherla 26-28.07.2017
RCBR module arrived at test site, Gherla-Romania 18.09.2017
Useful links
https://eco-sistemi.homepc.it/index.php/s/Bs7uKcsGgbr3WR9
Read-only pass: prog3717